From online or in person focus groups to large sample polling – we can unlock how your target audience feels, regards or experiences your product or message.
We help clients navigate the dynamic process of evaluation and discovery with our innovative research services. 
Discover Your Best Message Strategy 
Looking to craft a great message for a new public relations campaign? Curious how customers will react to a change in marketing materials? Need to test arguments for an upcoming high stakes legal trial? We can help.
Crantford Research has been executing qualitative market research projects for marketing, advertising, public affairs, and law firms for over 25 years. Serving clients across the southeast, Crantford Research is centrally located in Columbia, South Carolina and provides both in-person and online focus group moderation and recruitment services. For decision makers looking for an edge, Crantford Research provides all the services needed for competitor keyword research, trial focus groups, mock trails, in-depth customer interviews and dial group creative testing.
Work with Experienced Analysts
Well-designed qualitative research has a way of creating fresh perspectives on complex communications issues. Usually there is no shortage of data available for decision makers plotting a change. But hearing directly from customers is always a great way to enliven the number crunching, illuminate new solutions and clarify decision making options. Listening to the voice of the customer with well-crafted discussion groups, brings a powerful dimension to the decision-making process. Focus groups bring to the forefront the emotional reactions to a message, product or marketing positioning that play a significant role in structuring customer consideration and intent.
When you work with us, you will have access to all the options for generating qualitative market research insights that often hide behind the spreadsheets. We offer customized qualitative research solutions, including:
Mock Trials
Trial Focus Groups
Online or live message testing programs
Competitor Keyword Research
Better insights – better decisions
With our qualitative market research platforms and our unique approach to focus group moderation, we offer clients many services for generating insights into their audience's decision making. We also are bringing the technology of search engines to our inquiries. By conducting competitor keyword research, we can look at the different ways your product, service or position are being framed by your competition. This analysis helps identify new ways to think about keyword strategies and supporting search related recognition building activities.
Contact us today to schedule a consultation.
Valid message research provides a way to test theories, discover options and design a winning strategy. Crantford Research is a boutique firm that specializes in research methods related to decision making. Read more about our studies, results, tips, and news.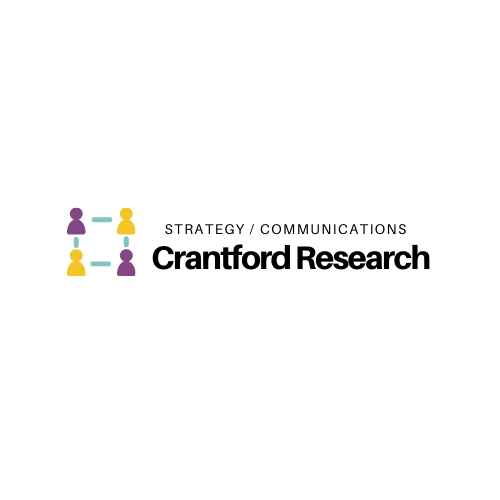 Beginning January 2022 Crantford Research will include SC voter focus group insights to its monthly SCIndex polling report.
The addition of a first-class webcam to our research tool box made all the difference in the world in 2020. Our last live focus group
SEND US A MESSAGE AND SHARE YOUR GOALS...