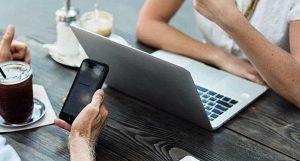 Focus Group Insights Included In SCIndex Report
Shaping and measuring public opinion is big business. Billions of dollars are spent every year trying to understand, report and control how the public thinks. Crantford Research has a nice niche in the public opinion research market. We started fielding with South Carolina voter studies and campaign polling over 25 years ago. But in recent years our project focus has shifted more to qualitative research projects, mainly focus groups. Although we continue doing policy and political polling, our focus group research has really become our signature service.  Also, large sample campaign polling research has changed dramatically. Some of those changes have been great – others not so much.  
Large Sample Polling 
The growth of cell phone usage along with the disappearance of landlines, and skyrocketing participant refusal rates have impacted large sample data collection costs, methods, results and quality. Now –
polls can be generated with push button digital programs that will even write the questions.
paid panels are more likely than not to be the pool from which respondents are recruited.
anyone with access to an online data collection service bureau can try their hand at survey research, field a study and make a prediction.
The DIY research movement – which one corporate research director describes as the "democratization of research" – has certainly left a mark on political polling. Polls are released every day. There are even polls about polls. And why not – we all like to know who's winning and losing. But it is the poor quality that often characterizes instant polls that is troubling the research industry. Our appetite for data is insatiable and the news media, blogs, newsletters, etc. really no longer distinguish between valid and invalid research. Today data is just content. But that is another topic.
Public Opinion & Policy
As we have seen with COVID, public opinion plays a critical role in how our society sets its priorities and solves its problems. As James Madison wrote, public opinion "sets bounds to every government, and is the real sovereign in every free one." Let's hope so. But social media is beginning to challenge Madison's belief by showing how easily public opinion can be taken in by a constant barrage of "alternative facts". 
SCIndex
Public opinion is a very tricky commodity – restless and ever changing. Which is why it is so interesting to work in the field. To improve our understanding of SC public opinion we conduct a number of in-house statewide voter studies – The SCIndex. To improve the SCIndex project we are now adding a corresponding focus group of statewide voters to the effort as a "deep listening" tool. This complementary data will add more context to our survey findings.  Beginning in February we will also release a public version of the revamped SCIndex Report. We will highlight findings from our on-going research every month – so check our social media feeds. But if you like, sign-up below for our email version. This will have more detail, charts and data. 
Sign Up 
2022 is an important election year. We are anxious to keep a finger on the pulse of change in South Carolina. Our discussion topics and survey questions will be wide ranging. We will keep our findings breezy and to the point. 
If you would like to receive our monthly summary by email sign up
here.
Also, from time to time we'll ask our subscribers to suggest topics. So if you have some ideas – let us know. You can reach me directly at this email address.